The chapter that begins with your arrival will become cherished memories upon your departure.
Providing warm and friendly hospitality within a setting of superior relaxation. Welcoming you in a space that gently unravels your heart, like returning to your hometown. Please enjoy to your heart's content.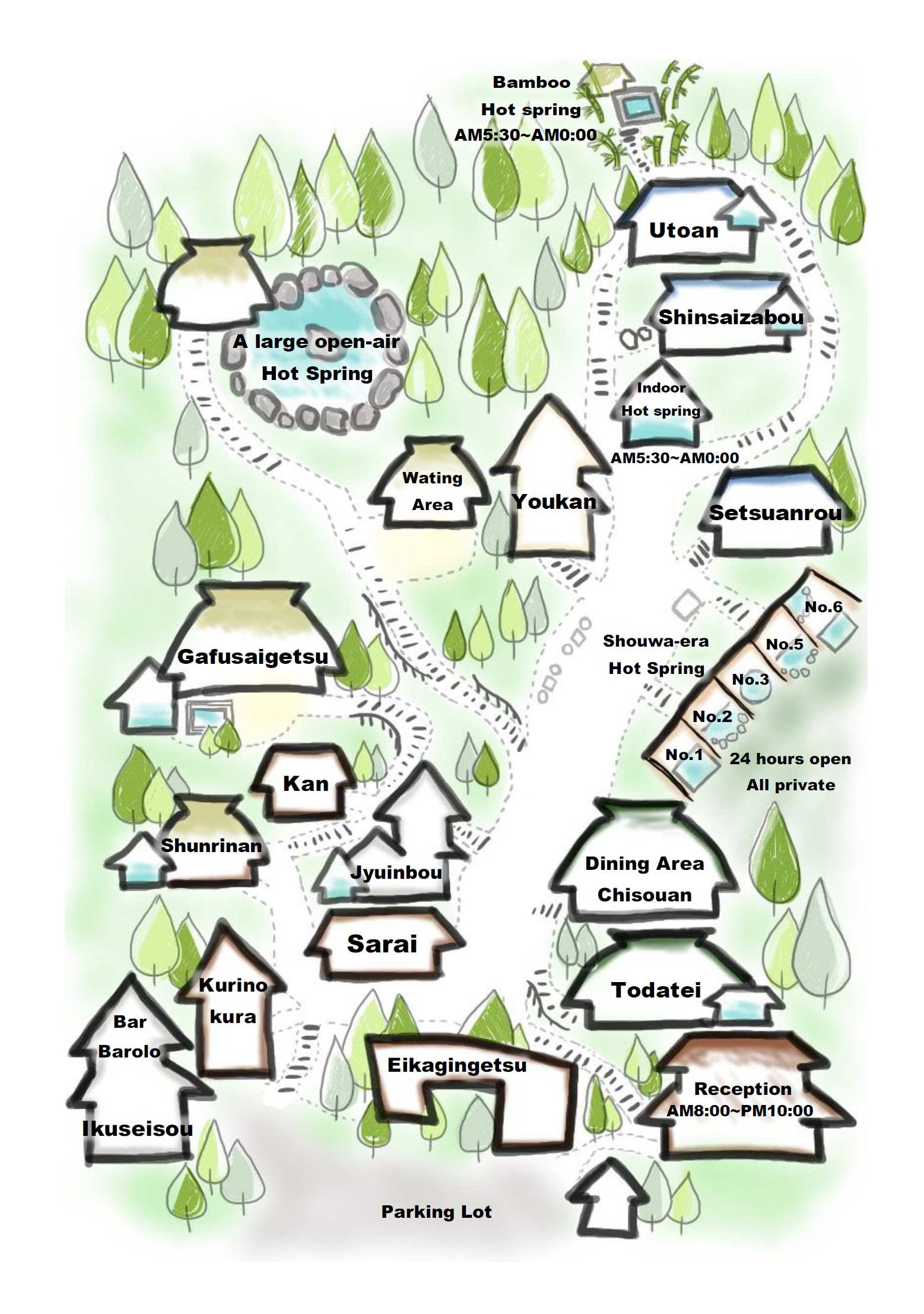 RECEPTION
The front desk adorned with elegant equipment that creates a harmonious world. Music gently flows through the tranquil space, creating a soothing ambiance.
Open from 8:00 AM to 10:00 PM
RECEPTION
SHOP・LOUNGE
On the second floor of the receprion, there is a shop and a lounge.
Open from 8:00 AM to 10:00 PM
SHOP・LOUNGE
Restaurant "CHISOUAN"
The building, which has gone through 150 years of history, was relocated from Niigata.
You have dinner and breakfast at CHISOUAN.
DETAILS
Restaurant "CHISOUAN"
ROOMS
On the vast property, there are 13 buildings.
Each space is adorned with nostalgic and elegant atmospheres, featuring buildings.
DETAILS
ROOMS
HOT SPRINGS
All hot springs are private.
You can immerse yourself in nature and enjoy the diverse and captivating atmospheres.
DETAILS
HOT SPRINGS
Bar Barolo
There is a wide selection of wines is available, with a focus on Italian varieties. There is also a well-curated assortment of cigars.
DETAILS
Bar Barolo